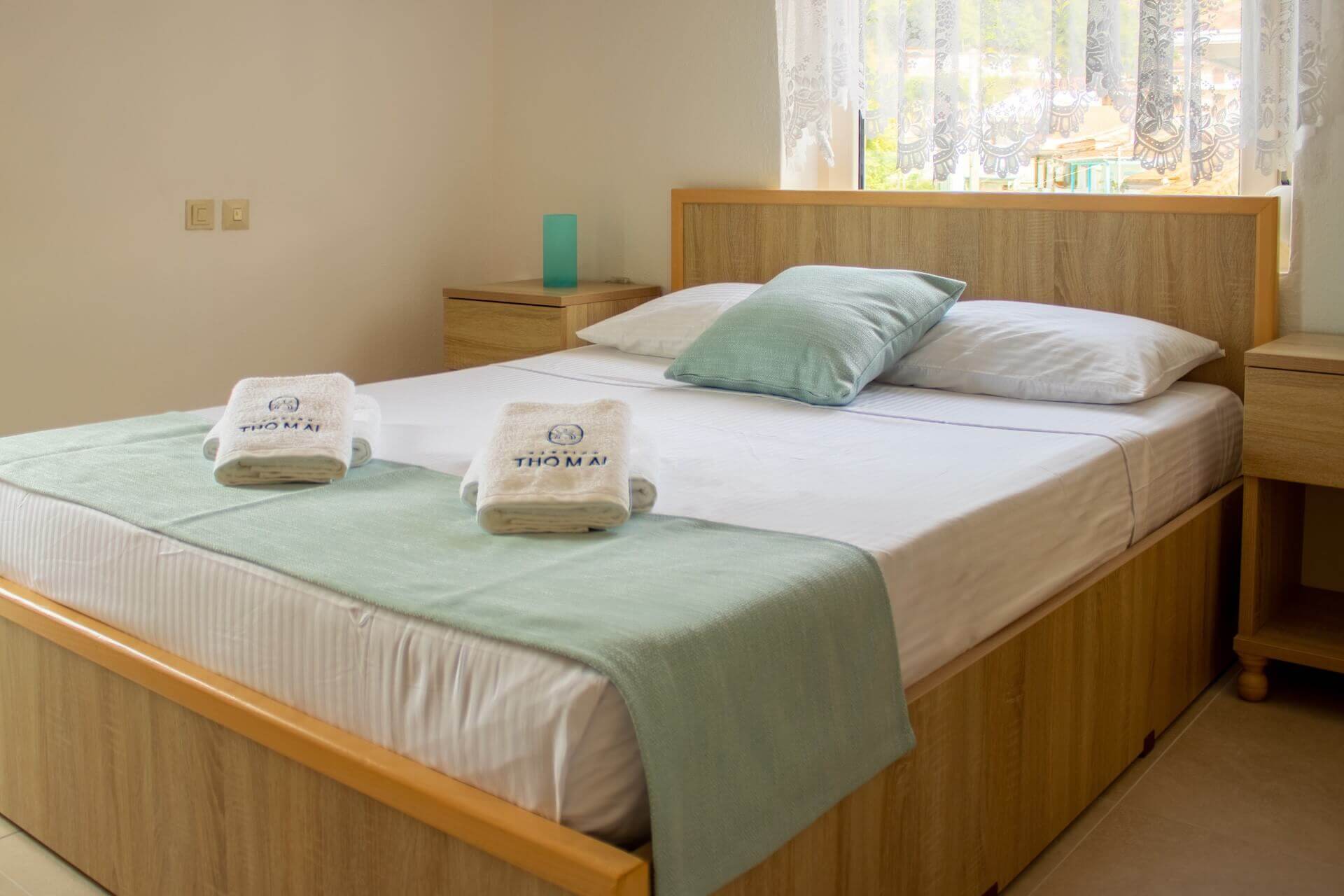 Discover your perfect getaway at Pansion Thomai with our Double Room, offering an unrivaled sea view that captures the heart of Thassos Island. Here, simplicity meets comfort, and affordability embraces unforgettable experiences.

Imagine starting each day with a captivating view of the sun glinting off the calm blue waters of the Aegean Sea. From the comfort of your private balcony, you'll witness the sun rising above the sea's horizon, promising another day of island adventure.
In this room, you'll find a comfortable double bed, designed to ensure a good night's sleep after a day spent exploring our beautiful island. The room also comes equipped with modern amenities such as a private bathroom, refrigerator, air conditioning, and television, catering to all your needs.
10% Discount at Thomai Bistro
Explore our Double Room through this vibrant gallery, showcasing every aspect of your upcoming stay at Pansion Thomai.
Check-In: From 15:00
Check-Out: Up to 11:00
Reception Hours: 08:00 - 14:00
Payment: Due on arrival
For any additional inquiries, do not hesitate to contact us.
Free cancellation up to 30 days before arrival.
If cancelled within 30 days of arrival, 1/3 of the total price will be charged.
In the event of a no-show, the total reservation price will be charged.
A prepayment of 1/3 of the total price is required post-reservation via Bank Transfer.

At Pansion Thomai, we're committed to making your stay as seamless and memorable as possible. Start your journey with us today!
REQUEST TO STAY AT PANSION THOMAI
Tel. +30 2593061102
Tel. +30 2593061964
Mail. kastrinosv@gmail.com
Thassos, GR
Saturday, September 30, 2023
24°C
Wind: 7 mph
Sunrise: 07:16
Sunset: 19:06
So, are you ready to fall in love with Thassos Island?